Description
Snow Wolf Mfeng
Snow Wolf Mfeng is a slick cool guy in the vape mod world, with its very sly hidden dual fire button and awesome 3D  wolf on the rear.
91.5mm In height
49mm in width
30mm in depth
Main Materials
Zinc alloy, PC+ABS Fire proof materials
I think this will leave users with a confidence that these manufacturers have taken user safety into there concern with there Fireproof materials
even though the risk of anything happening with this sleek sexy snow wolf is very unlikely, It is always good to know your safety is in there thoughts
Screen Display
This brilliant looking Snow Wolf has a 1.3″ TFT Colour Screen and with 10 different brightness options, the screen displays your ohm readings, your vaping mode ( Hard, Normal or Soft), your battery level and then your unlock and lock icon
Wattage Range
The Snow Wolf has a wattage range of 10w to 200w and Modes of Hard which will ramp up your coil to your desired wattage very quickly, Normal which will ramp your coil up at its natural speed to your desired wattage and soft which will slowly ramp your coil up at a slower rate than your normal mode.
The Snow Wolf has a fire rate of 0.008s.
Which is extremely impressive! 0.2
Wolf Tank!
The Wolf tank is nothing less than a perfect match to this vape mod, The Wolf tank compliments the wolf mod perfectly another sleek and cool guy design.
It stands 48.5mm in height and 28mm in diameter.
Made of Stainless steel 303.
All threading is metal, making sure you do not sheer the threading like some other plastic threading tanks are possible of doing.
comes with 2 different coils, 0.2-ohm coil rated from 60w to 150w and coil number 2…. 0.16-ohm coil rated to 100w to 230w
Final thoughts
Awesome !
Aesthetically pleasing!
Modern and great build quality!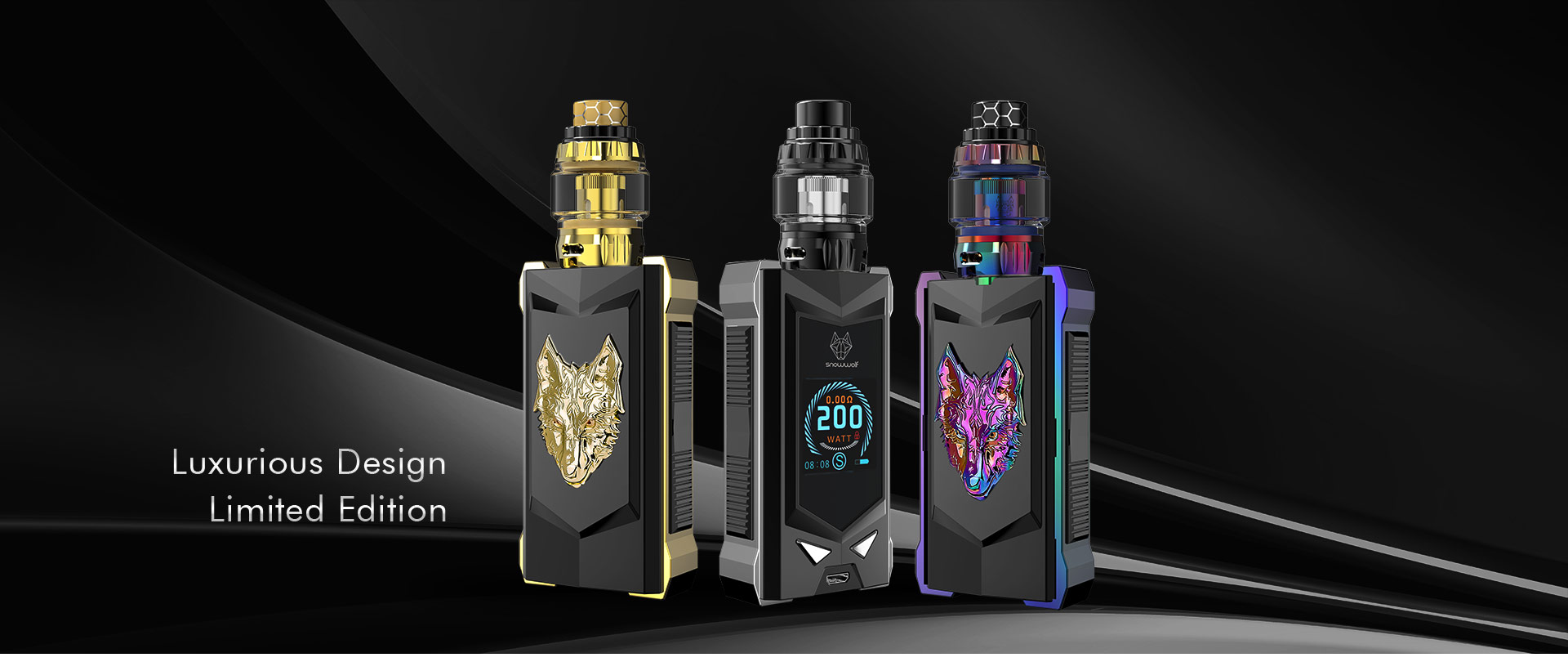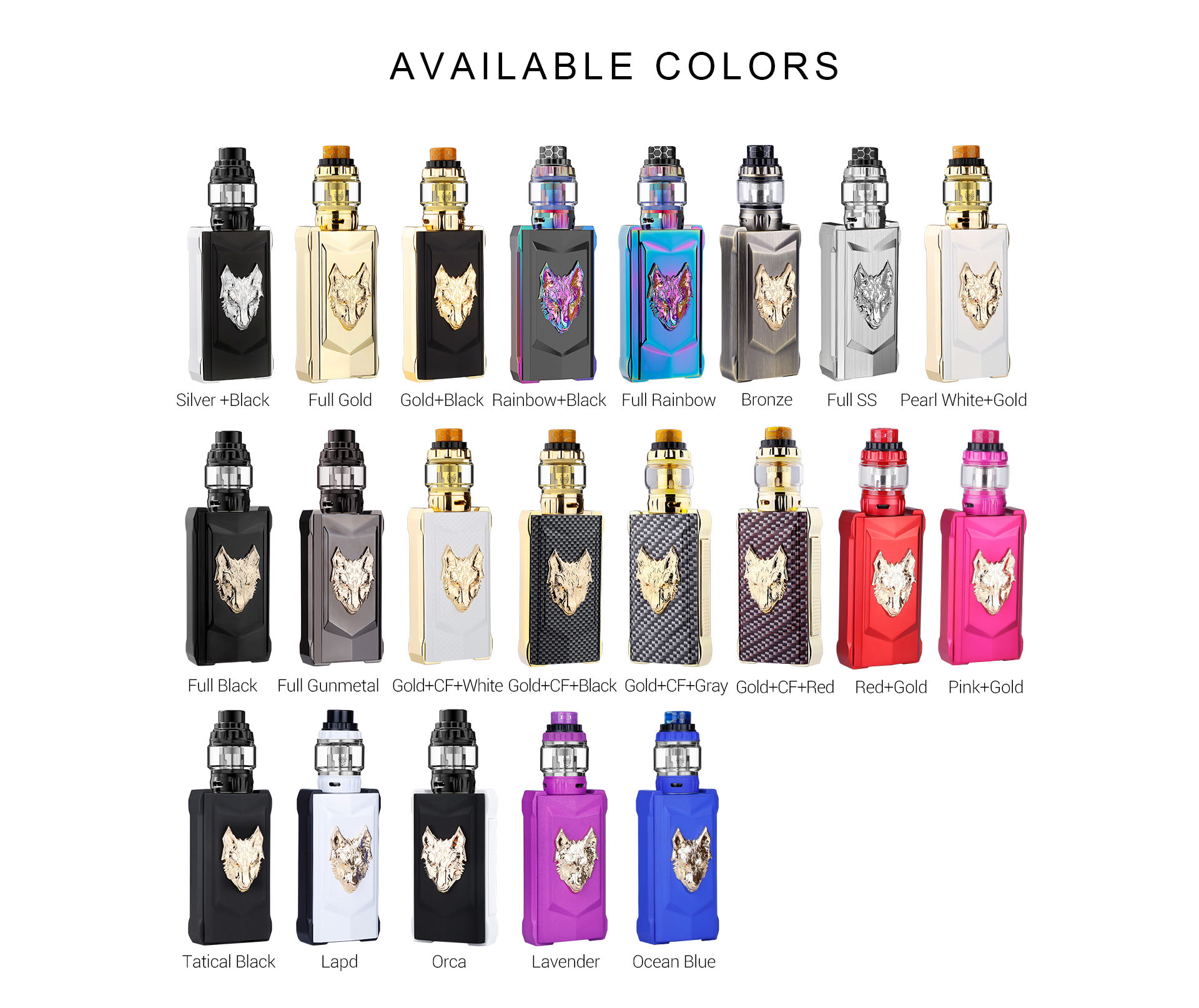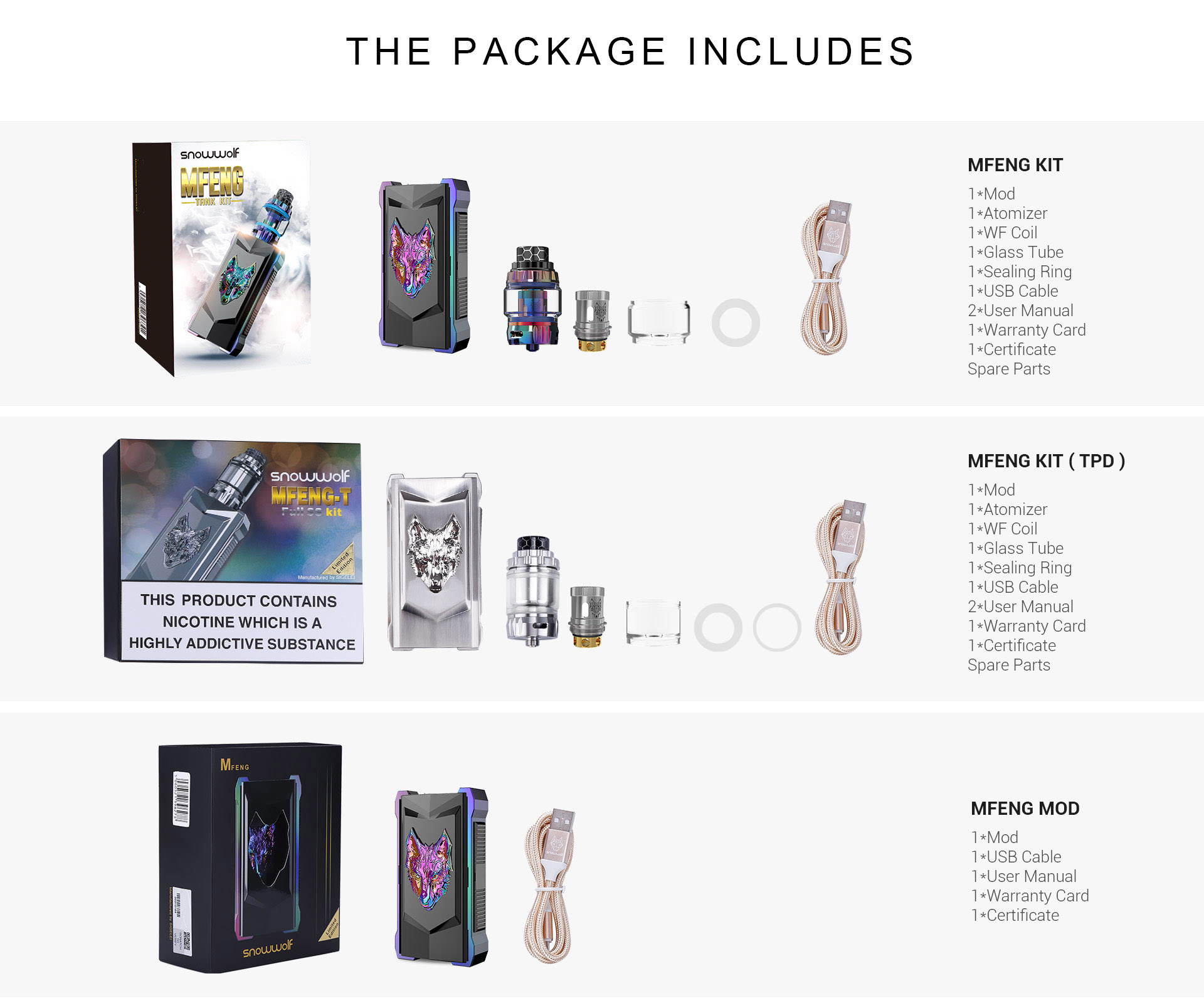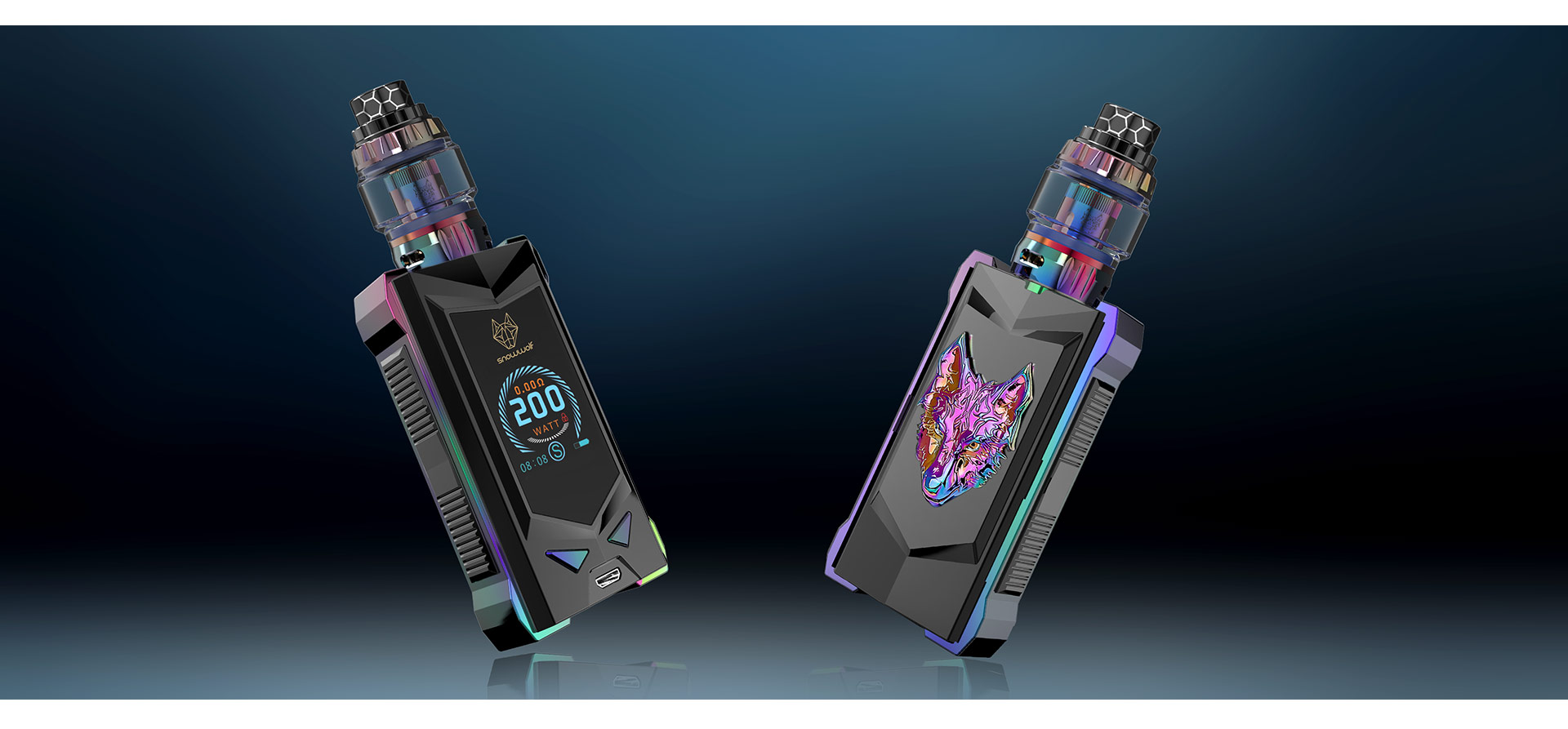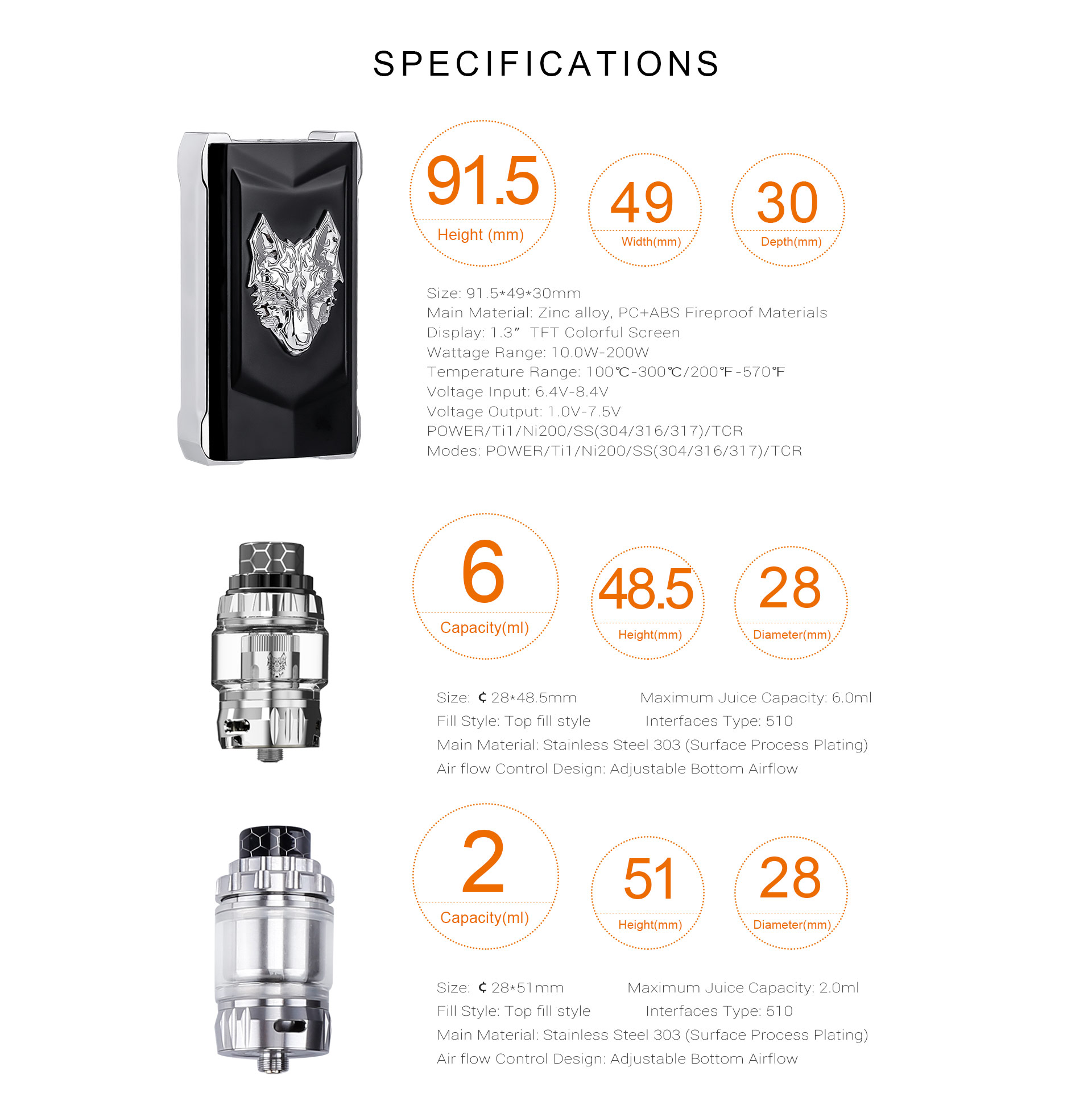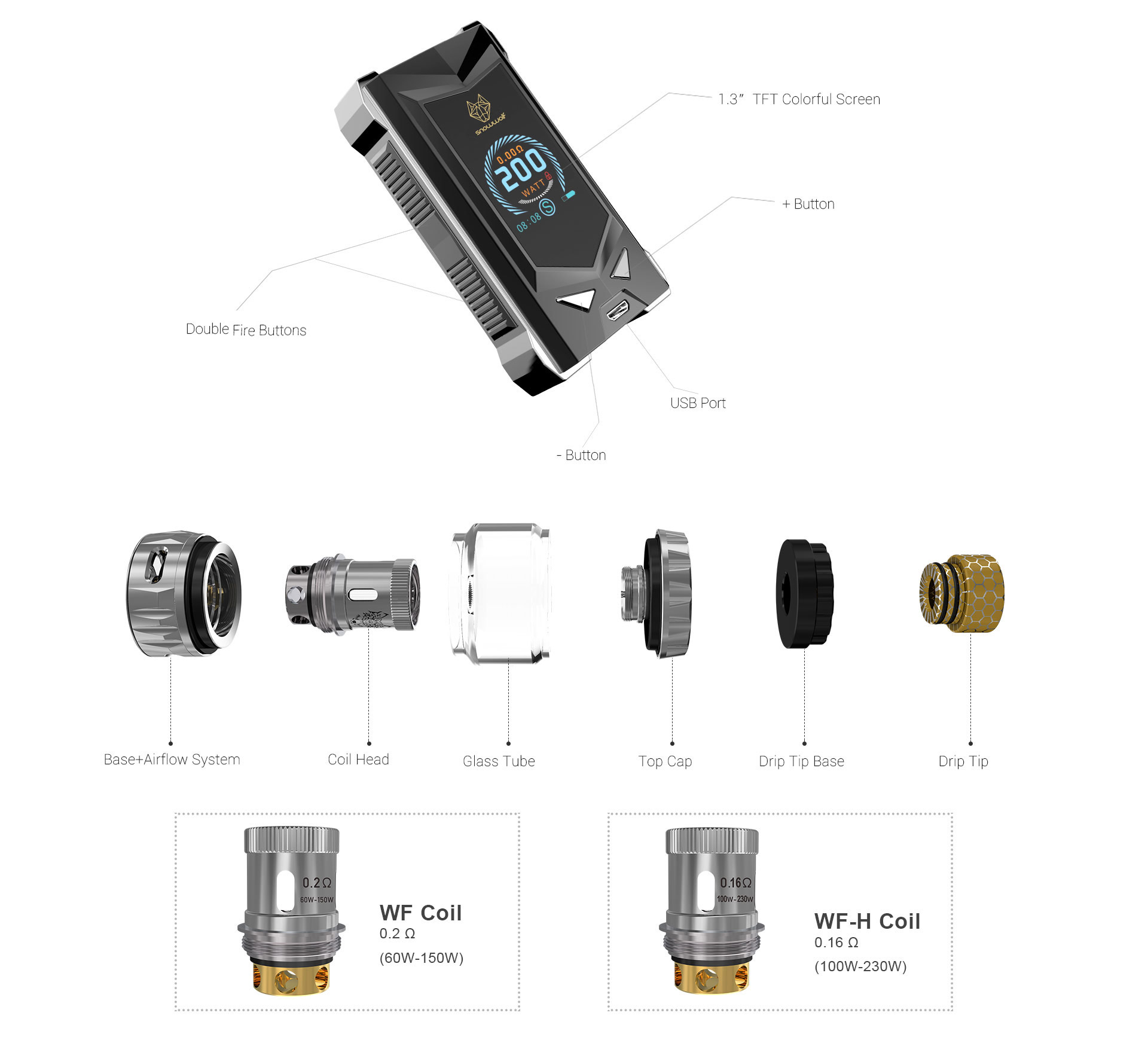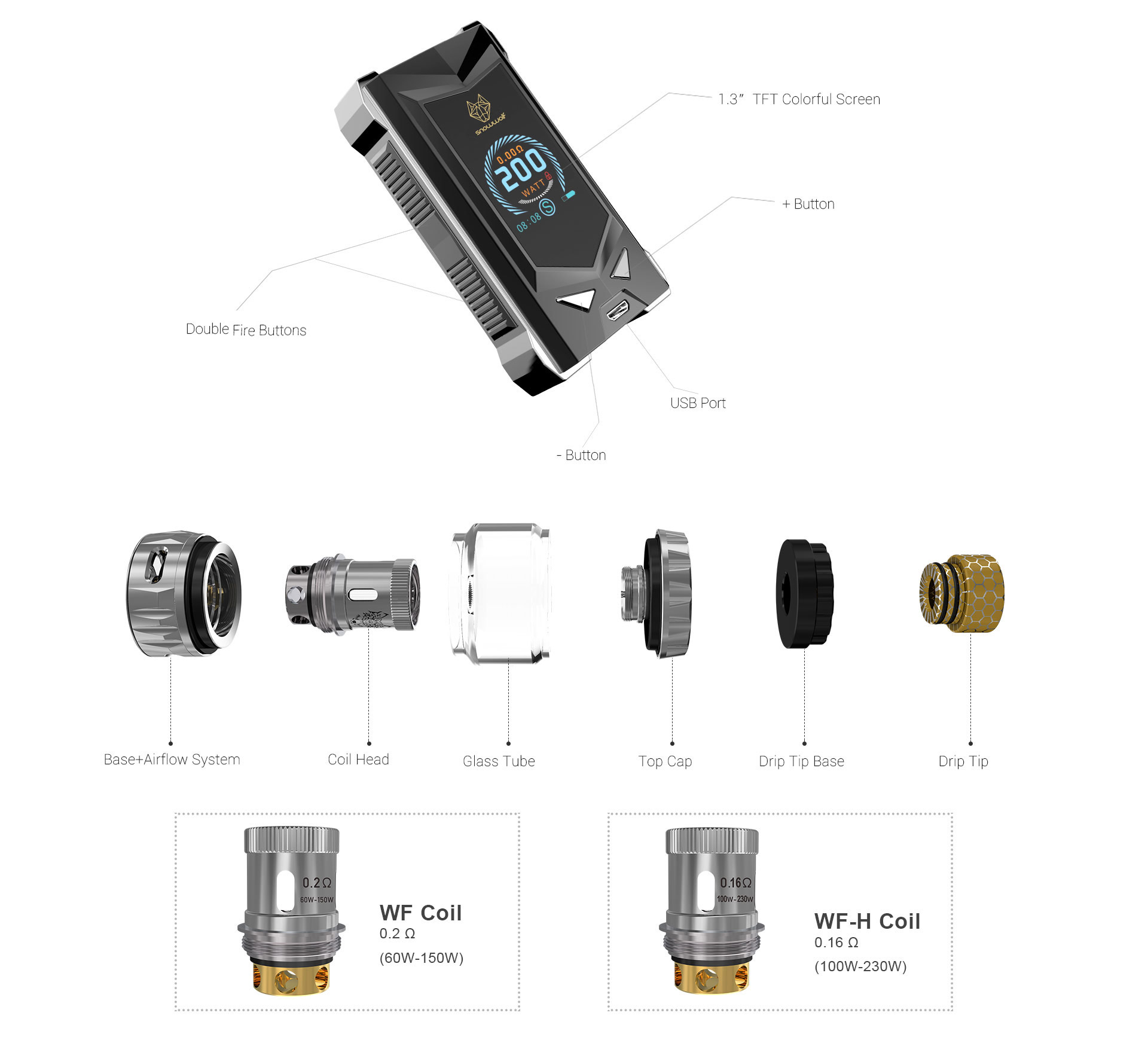 Any further questions or information contact us here – https://www.facebook.com/LomondVapes/ 
I would recommend using some Mothers Milk with this tank, get it here – http://www.lomondvapes.com/product/mothers-milk/